Welcome To Your Dentist in Baxley for Comfortable Dental Care
Your comfort during each dental appointment and procedure is our top priority. We provide you and your family a relaxing dental experience as your cosmetic and restorative dentist in Baxley. We proudly serve patients in Baxley, Hazelhurst, Alma, Jesup, and surrounding areas.
Solutions That Enhance Your Smile
Cosmetic dentistry has a transforming effect on the health and appearance of your teeth. Procedures in our dental office serving Baxley, Hazelhurst, and Alma include porcelain veneers, teeth whitening inlays and onlays, and other smile enhancing solutions.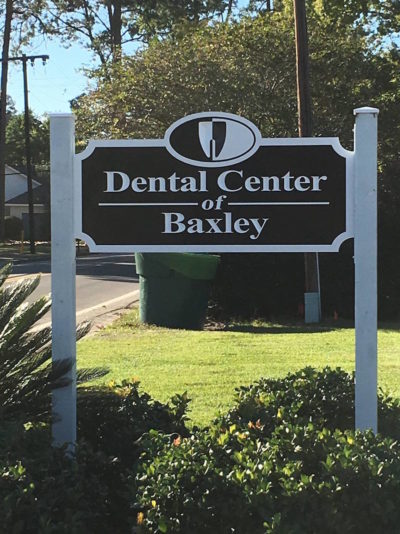 Restoration and Repair Solutions for Your Teeth
Tooth loss or tooth damage can be treated with restorative dentistry. Dental implants in our Baxley, Hazelhurst, and Alma dental office restore your ability to eat chew, and smile. Other restorative dentistry procedures include implant dentures, bridge implants, single implants, and the time and cost-saving Teeth in a Day treatment.
Invisalign is available from your Baxley, Hazelhurst, and Alma restorative dentist. This orthodontic treatment aligns and straightens your crooked teeth to restore your oral health and appearance.
Contact your Baxley, Hazelhurst, and Alma dentist about cosmetic and restorative dentistry services. Schedule an examination for you and your family.